Home
›
General
Welcome to Harry Potter Forum! Below you will find many interesting threads and discussions. Enjoy.
NEW Epilogue picture: Scorpius, Draco, Astoria and Teddy Lupin!
SoulxxBond
Posts: 2,079
✭✭✭✭
In the movie, in the epilogue, we never see Scorpius' face, and we never see Teddy Lupin. A new picture was released showing them in the movie! It is from the new book "Magical Places in the Films".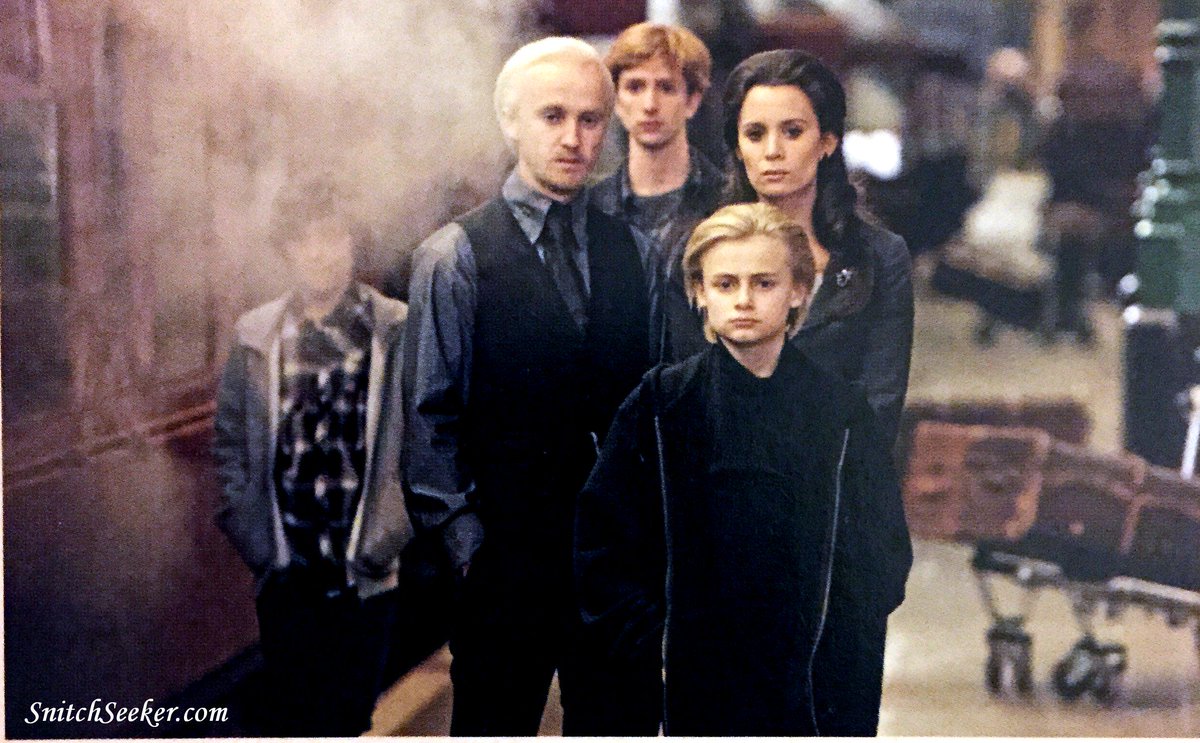 Book on Amazon here:
http://www.amazon.com/gp/product/0062385658/ref=as_li_tl?ie=UTF8&camp=1789&creative=390957&creativeASIN=0062385658&linkCode=as2&tag=danradclico06-20&linkId=7GNCQDK5OG3F3333