Home
›
General
Welcome to Harry Potter Forum! Below you will find many interesting threads and discussions. Enjoy.
Suzanne Shinner (young Lily) talks about her cut scene from HP5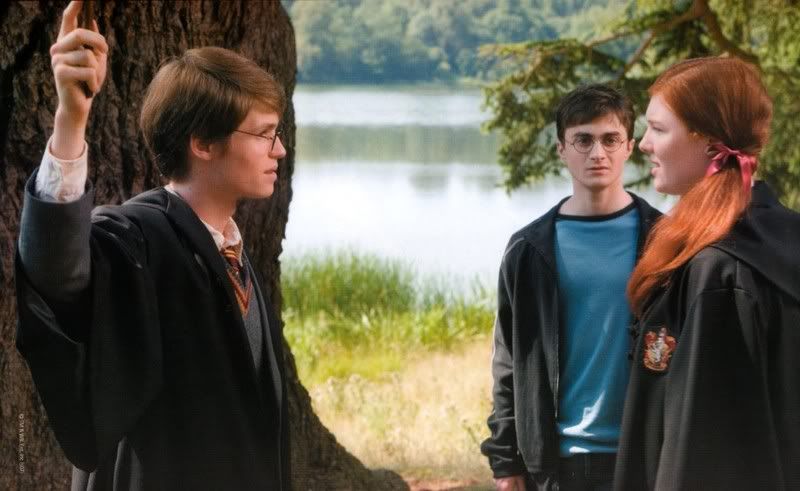 I managed to get in touch with Suzanne Shinner, who played young Lily in
"Snape's worst memory"
scene in HP5 and asked about her participation on that scene. This is what she wrote:
Hi Jakub

Thanks so much for your email. I'm really sorry for not replying sooner- I've been meaning to for ages but it's been a busy few months. It was really nice to hear from such a big Harry potter fan- I have always been a fan, even before I was cast in the films, and still love it now (despite being cut out!).

We filmed the scene in the grounds of Blenheim palace in Oxfordshire which was beautiful. I had a few lines (which I can't remember now!)- mainly I was just chastising James for being a bully to Snape. I did actually do a scene for the Half Blood Prince as well (a moving photograph with the Slug Club) but that was also cut out!

The whole experience was amazing- seeing how it all works behind the scenes was really interesting and they're a really fun bunch to work with. If you are in England any time soon you should totally go to the studio tour- it's so well done and if you're a big fan you'll love it!

Hope I managed to answer most of your questions! Good luck with the forum.

Suzy

I was nery nice of her to answer me and in fact, I was very surprised to find out that she filmed another scene.