Home
›
General
Welcome to Harry Potter Forum! Below you will find many interesting threads and discussions. Enjoy.
Was Petunia Dursley truly evil or simply misguided?
echomagic650
Posts: 175
✭✭
Petunia Dursley née Evans was undoubtedly an awful aunt to Harry Potter. But does that mean she was truly an awful person, or was she simply misguided in her beliefs? She was obviously very conflicted, and although she thinks all witches and wizards were freaks, she had written to Dumbledore to see if she could go as well (HPDH pg. 669) so she didn't always think so. On Pottermore JKR said that Petunia had seeked out Vernon because he was so 'normal'. Given this, isn't it possible that she lashed out at Harry and Lily so much because they had what she could never have? Still, Petunia's choices marked her, more than her inability to do magic did. As Dumbledore said: "It is our choices... that show us who we truly are, far more than our abilities," (HPCoS pg 333). So do Petunia's choices mark her as evil, or inside is she still that misguided little girl who wished she could do magic?
In addition to the book evidence, there is a deleted scene from the seventh movie that would have portrayed Petunia in a better light, and it makes me wonder whether it was deleted because it wasn't true to Petunia's character, or because there simply wasn't enough time?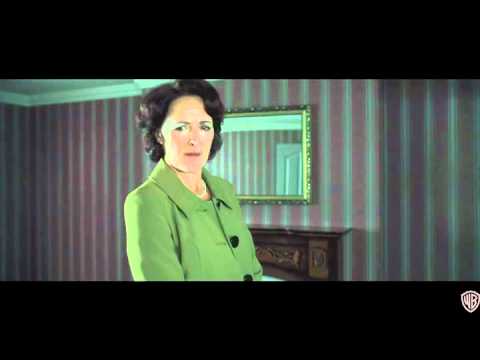 "That wand's more trouble than it's worth," said Harry. "And quite honestly," he turned away from the painted portraits, thinking now only of the four-poster bed lying waiting for him in Gryffindor Tower, and wondering whether Kreacher might bring him a sandwich there, "I've had enough trouble for a lifetime."
-Harry Potter and the Deathly Hallows, page 749

"Whether you come back by page, or by the big screen, Hogwarts will always be there to welcome you home" - J.K. Rowling